IT System Support Central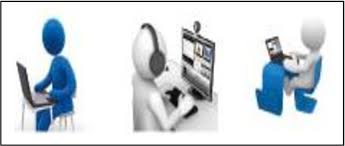 Need training?
Have questions?
Want guidance?
We're here to help.
Work remotely with our Teams
Chat, meet, call, and collaborate no matter where you are,fast
Our support service offers to our Customers the maintenance and hands-on support regarding any hardware and/or software need, regardless of Operative Systems or hardware platforms. The necessary up-time reliability and efficiency of the structure are tremendously increasing. It's a matter of fact that a significant part of the costs needed to provide any product/service and maintain high quality standards, derive from the Information System infrastructure.
That's why Electrokingdom offer can fit these specific needs:
• Verify and assessment of the procedures for the Backup of all business data;
• Check-up of the Security policies;
• Operating systems update assessment and maintenance;
• Installation/configuration of data networks, Client/Server or Cloud systems;
• Full utilization of our electroclerk software solutions.
Our services can be provided:
• On site ( at the Customers preffered locations);
• As remote assistance.